marital bliss before & after baby
before baby
Becoming a parent is life-changing for both you and your husband. These changes can bring you closer together as a couple or they can tear you apart. Today we're sharing with you several ways you can include your husband. He wants to help. He wants to be your hero. He wants to be included but sometimes he simply doesn't know what to do. 
Here's 10 ideas of how to include dad:
1. Invite him to prenatal appointments-there's something incredible about hearing your baby's heartbeat for the first time
2. Let him feel your baby move-something the two of you have created together 
3. Include him if you do a gender reveal
4. Pick out names together-you might need to compromise 
5. Include him in maternity pictures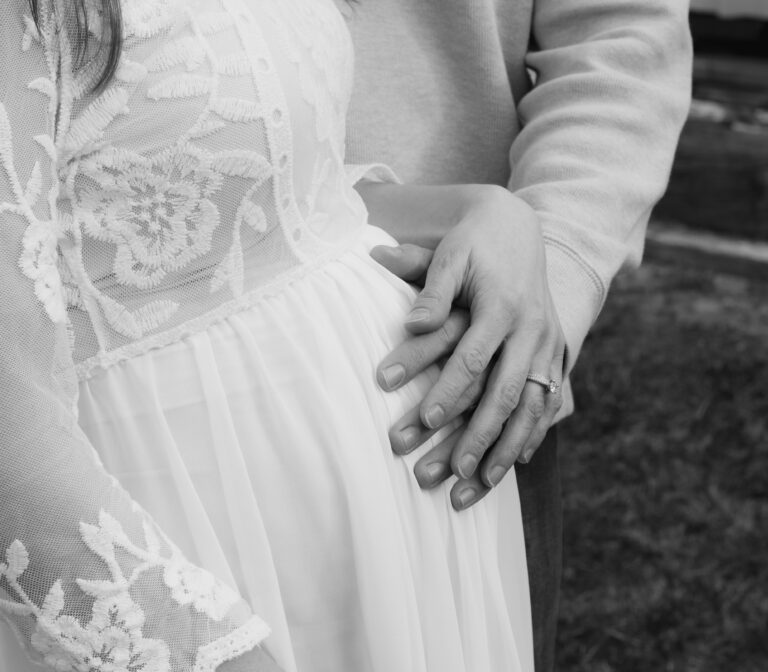 6. Include him in baby purchases-he'll cringe less at the cost if you do it together 
7. Create a birth plan together-as you sink deep into labor your focus is going to be on your body and your baby. You need him to be your greatest advocate and supporter.
8. Encourage him to attend a birth class with you-knowledge is power. You both need to be as well prepared for the big event as possible.
9. Interview and select a doula and care provider together-it's best if everyone is on the same page working smoothly as a team
10. Encourage him to take a daddy class-connecting with other dads in his shoes can give him a boost in confidence 
Now, don't freak out if your hubby doesn't want to be involved hardly at all. Let him participate at any level that feels right and natural for him. 
As both you and your husband go through many changes one of the most important things you can do is communicate well. Tell each other how you're feeling, what you're thinking, what your dreams and plans are. 
Many couples choose to go on a babymoon. A little get-away before your baby is born with just the two of you can be just the thing you need. Quality time, the space to visit without feeling rushed, and your full attention on each other can bring complete unity and give you a solid foundation going into birth and postpartum.
During Birth
He is going to watch you go through the hardest thing you've ever done. He's going to feel inadequate to help you and wonder if what you're experiencing is normal. With the support of a doula, he'll be empowered to participate in birth at any level that feels right and natural. In this way he can fully experience the joy and wonder of watching his baby come into the world. For both of you, birth can then be a truly shared event—mutually moving, inspiring, and loving.
If he desires, let him catch your baby. Let him cut the cord. Encourage him to participate in skin to skin as well.
After Baby
It is possible to live happily ever after-after your baby is born. It's going to require patience and adjustments. The postpartum period is equally blissful and rough. Remember that communication we talked about? It's important now more than ever. The majority of your struggles can be solved with healthy communication. Tell him how you're feeling and what you're thinking. Then listen to him.
Sleep-get creative and do what you have to do to get it. Everything seems worse and you're grouchy when you're tired.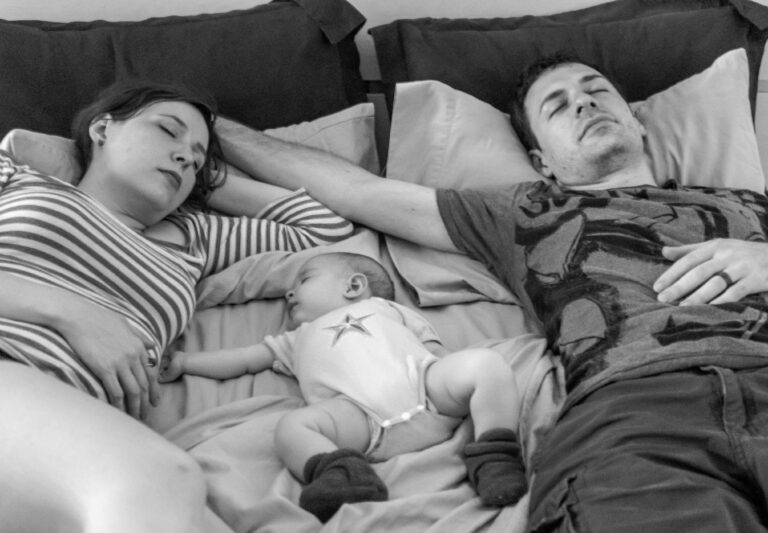 Planning-you can't just wait till the baby settles down to spend time together. Plan everything. Plan time to talk and time for every little thing including sex.
Forgiving-you're going through major changes and so is he. You're both going to have to be patient and go easy on each other. Kindness goes a long way.
Dating-what were the things you did together before your baby was born? You might have to adapt but do those same things. Rekindle why you fell in love with him in the first place.
My sister says, "You can pay for fancy dates and babysitters or you can pay for marriage counseling and a divorce. I choose dates."
Marriage will either bring you the greatest hell or more joy than you ever thought possible. The result will depend on how you treat it. Nurture your relationship. Treat it with care. The more you invest in your relationship the happier you'll be.